Zayna Khayat
Health futurist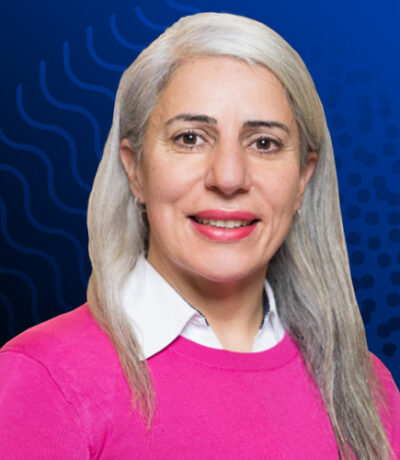 Zayna Khayat
Deloitte Canada Life Sciences & Healthcare
Health futurist
Zayna is the in-house health futurist with the Life Sciences & Healthcare team at Deloitte Canada. She is adjunct faculty in Health Sector Strategy at the University of Toronto's Rotman School of Management, and an advisor to virtual care company Teladoc Health.
From 2018 to 2021 Zayna was the Future Strategist with SE Health [Saint Elizabeth Healthcare], a national social enterprise in home care and aging. With her colleagues at SE Health Zayna co-authored the book Future of Aging.
In 2017 Zayna was seconded to the REshape Health Innovation Centre at Radboud university medical centre in the Netherlands as their "Innovation Sherpa in Chief", working on various initiatives to strengthen the Dutch health innovation ecosystem, including co-founding the Health Innovation School.
Zayna lead the Health System Innovation platform at MaRS Discovery District, a major innovation hub in Toronto, from 2014 to 2017. At MaRS, Zayna and her team worked with many ecosystem partners to help smooth and accelerate the path to adoption of innovation by health and care systems.
Zayna completed her Ph.D. in biochemistry from University of Toronto (2001), followed by a career in strategy consulting, including as Principal in the health practice of Boston Consulting Group (BCG).