Sanj Singh
CEO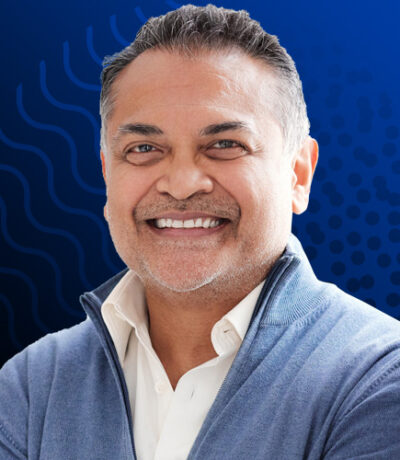 Sanj Singh
Temple Therapeutics
CEO
Sanj has over 20+ years of successful leadership experience in the biotech and pharmaceutical life science industries. He is currently the CEO of Temple Therapeutics. He has led the development and growth of Temple from its inception as a single-asset company in 2016 and positioned it as one of the few R&D biopharma focused on women's health in areas such as endometriosis, ovarian cancer, and related complications. Temple's success so far is directly attributed to his ability to establish global partnerships and collaborations with firms and leading academic institutions from North America, Europe, the UK, MENA, SE Asia, and Africa. He has led the growth strategy and in the process attracted some of the top clinicians and researchers to the Company's mission of serving the underserved. He believes in adding value every day to a person, cause, or organization and leads with the value of Be Good and Do Good and All is Good.
His strong advocacy for women's health originates from horrid stories told by his three daughters, all in health care, from his late Mother and Father an Ob/Gyn and Psychiatrist, respectively, his brother, a urologist, and numerous patients who have shared their experiences. The basis of Temple's existence is to ensure the neglected or underserved shall be at the center of what the company does and through redefining what is possible, transform women's lives around the world.
He is a Board member of BioteCanada and served six years as Vice Chair of its Emerging Companies Advisory Board. Previously, he co-founded AdeTherapeutics Inc. and sold its technology to Temple. He has a B. Comm (Marketing, Finance, International Business) and an MBA from the University of Saskatchewan. He served as a Professor of Entrepreneurship at the University of Saskatchewan, building their programs across all disciplines and leading their entrepreneurship center, named after W. Brett Wilson (Dragon's Den). He still holds the title of Adjunct Professor at the University of Saskatchewan and is frequently called upon to lecture, speak or provide input on various subject matter related to innovation, healthcare, and entrepreneurship. He serves as a President of a non-profit called the Office of Health Innovation and Economic Development. He has served on numerous Boards and currently serves Board and treasurer of the Saskatoon Symphony Society and sits on their Steering Committee to build a state-of-the-art home of music.