Rute Fernandes
General Manager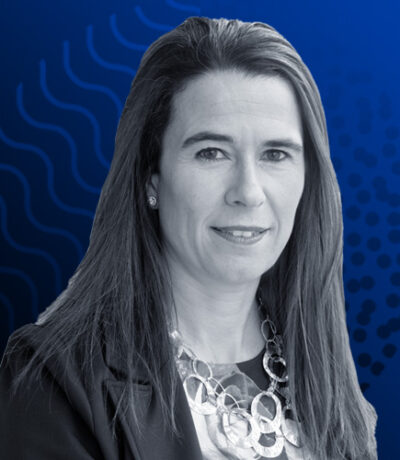 Rute Fernandes
Takeda Canada Inc.
General Manager
Rute Fernandes is the General Manager of Takeda Canada Inc, one of the fasting growing pharmaceutical companies in Canada. She also serves as a member of the Takeda Europe and Canada (EUCAN) Executive Team. Rute joined Takeda in 2014.
Since joining Takeda Canada in 2021, Rute has played a leadership role in shaping the biopharmaceutical industry in Canada. She is a Board Member with Innovative Medicines Canada – a first for Takeda – and currently serves as the CEO Sponsor of the Drugs for Rare Diseases Operational Team. Driven by her passion to develop future leaders, Rute serves as a Board Member of the Rotman Healthcare and Life Sciences Advisory Board (HLAB), part of Rotman School of Management at the University of Toronto. In this role she is helping Rotman become a global leader in the healthcare and life sciences sector by strengthening relationships between leaders in each area of the healthcare sector, both public and private, and Rotman students, staff, faculty, and alumni.
Prior to joining Takeda Canada, Ms. Fernandes was Takeda's Group Vice-President and Head of Rare Disease Franchise for Europe and Canada, responsible for a portfolio of more than 15 brands across three disease areas—namely Rare Metabolic Disorders, Rare Hematology, and Rare Hereditary Angioedema and Transplants—in a total of 38 countries. In this role, Ms. Fernandes also represented Takeda at the European Federation of Pharmaceutical Industries and Associations (EFPIA) Board-Sponsored Committee on Patient Access and in this role championed the association's engagement in the field of orphan drugs.
With a career spanning more than 20 years, Ms. Fernandes has held a number of executive leadership roles in business development, strategy, commercial operations, and country general management. Ms. Fernandes began her career in consulting with Deloitte, before working in a variety of industries including Procter & Gamble, Vodafone, Novartis and Shire.
Ms. Fernandes holds a Master's in Economics from the Nova School of Business & Economics and an MBA from HEC Lausanne. A native of Portugal, Ms. Fernandes is fluent in Portuguese, English, French, and Spanish and has a good understanding of German.