Orchid Jahanshahi
Pharma Mentor CDL and Founder/CEO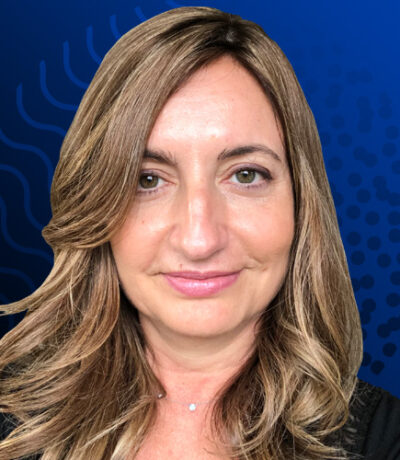 Orchid Jahanshahi
ThinkrBelle
Pharma Mentor CDL and Founder/CEO
As a seasoned commercial leader in Pharma & Biotech, Orchid brings a unique cross-expertise between the Life Sciences and Tech/Startup communities. With deep experience in Marketing Management, Sales Management and Global Brand Strategy at six Fortune 500 pharma companies, she helped bring numerous specialty and primary care treatments to healthcare professionals and patients across various therapeutic areas including Neuroscience, Multiple Sclerosis, Cardiovascular, Wound Care, Oncology and Hematology.
With almost 30 years' experience in Canada and US in Global Portfolio Strategy, Lifecycle Management, Launch Planning, Sales Engagement and Patient Support Programs, Orchid is a globally-minded leader who moves efficiently between strategic and operational business imperatives.
In 2020, Orchid pivoted her career to the artificial intelligence space at two separate start-ups — to bring the ethical use of AI to healthcare applications (at NuEnergy.AI), and to unleash the power of AI-powered predictive analytics through human-centric pharma tech solutions for the life sciences sector (at ODAIA Intelligence).At ODAIA, Orchid built a strong team of Sales, Operations and Customer Success associates, leading to the 800% YOY growth in only 2 years.
Through her recent venture ThinkrBelle, Orchid is actively engaged in advising and investing in early-stage companies that use AI and tech to advance healthcare solutions to reduce patients' time to therapy.
Orchid has a proven eye for organizational talent, having led critical change by nurturing associates' sense of purpose, while coaching for stellar business targets. As the cross-company Champion for Diversity, Equity and Inclusion, she led various educational forums and managerial training at Novartis Canada, and remains deeply committed to DEI as core organizational values.
Orchid volunteers on the Board of Directors of Kinark Child & Family Services', a leading organization devoted to mental health of children and youth in Ontario, Canada.
Orchid holds an MBA from the Richard Ivey School of Business and is bilingual in English and French.