Morteza Ahmadi
Founder and CEO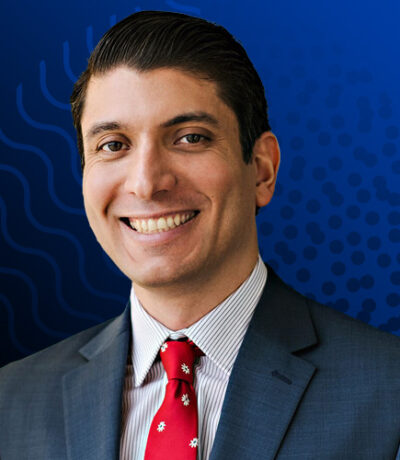 Morteza Ahmadi
Qidni Labs
Founder and CEO
Qidni Labs is revolutionizing the way patients with kidney failure receive treatment with a truly portable and nearly waterless dialysis system. Aside from kidney transplantation, dialysis is the only treatment available for individuals suffering from kidney failure, with around 3.5 million patients worldwide relying on it. Yet, this only represents a small portion of people who need treatment, as there are more than 10 million patients annually who need dialysis but have no access to it. Without the 120L of purified water that is required per session and the water treatment systems needed to generate that water, dialysis sessions cannot be performed, leading to a significant portion of patients remaining untreated. In addition, dialysis is an expensive treatment option that will only become more costly as life expectancy increases and improved therapies for causes of kidney failure, such as diabetes and cardiovascular disease, are developed.
To solve these problems, Qidni is developing a dialysis system that is nearly waterless, portable, and connected to the cloud for remote monitoring. The technology eliminates the need for large volumes of water, water treatment systems and other infrastructure which is typically required for traditional dialysis machines, making it a vastly more accessible, sustainable and cost-effective option for treatment. Qidni's system has the potential to save up to 10 million lives and 600 billion litres of drinking water every year. Furthermore, by being able to provide access to treatment in almost any location, Qidni aims to liberate patients who are on the regular, thrice-weekly, in-center modality of treatment from the constraints of regular dialysis, enabling them to enjoy a more normal way of life.
To date, the company has raised over $2.5M USD. The company has validated its technology behind two successfully completed long-term animal studies in nephrectomized sheep, demonstrating the ability to complete continuous dialysis over a course of 9 and 11 days. The next major milestones will be to complete pilot clinical testing and prepare the company for market approvals. The company has recently initiated enrollment for a pilot human study and expects to obtain data from this study within the current quarter. After preliminary clinical data has been obtained, Qidni will raise a bridge round to support further clinical testing, to expand the team and expand the company's patent portfolio. The company is also in partnership talks with global dialysis companies and seeks to work alongside existing industry leaders in areas where their technology is not currently serviceable.