Jennifer Chow
Chief Operating Officer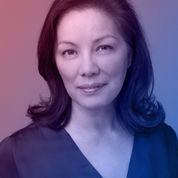 Jennifer Chow
Chimeric Therapeutics
Chief Operating Officer
Jennifer Chow is a senior biotech executive with over 20 years experience in the development and commercialization of novel therapies. Jennifer is widely considered one of the pioneers of cell therapy commercialization having worked on many of the currently approved CAR T therapies during her time at Kite Pharmaceuticals and Celgene Corporation.
Jennifer is currently the COO of Chimeric Therapeutics, an ASX listed cell therapy start up, where she leads all aspects of corporate development including the vision, strategy and day to day operations.
Prior to Chimeric, Jennifer was at Kite Pharmaceuticals where she was the Global Head of Marketing, Analytics and Commercial Operations responsible for optimizing development to maximize the value of all Kite cell therapies.