Brigitte Nolet
President and CEO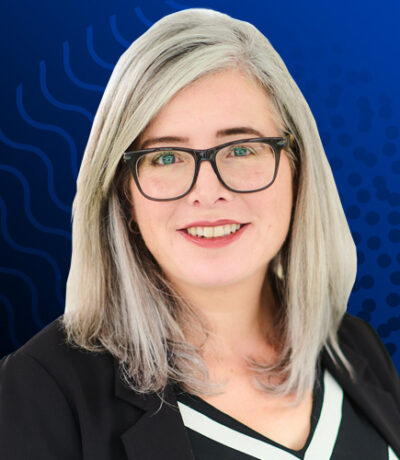 Brigitte Nolet
Roche Canada
President and CEO
Brigitte Nolet is President & CEO for Roche Canada Pharma. In this role, she is responsible for the growth and success of the Canadian Pharmaceuticals Division, as it aligns to the company's goals of providing novel healthcare solutions to Canadians. She leads a diverse team of nearly 2,000 employees from Roche's Canadian Pharmaceutical headquarters in Mississauga, Ontario, which is home to five different areas of Roche's business: Commercial, Informatics, Pharma Technical Operations, Procurement, and Product Development.
Brigitte has held a number of progressive leadership roles within Roche, locally and globally, since joining the company in 2006. These include Director of Government Affairs and Health Policy for Specialty Care at Roche Canada; Head of the Global Health Policy team; Integrated Franchise Leader for the rare diseases franchise at Roche UK; and most recently as General Manager for Roche Belgium and Luxembourg.
In her various leadership roles, Brigitte has worked with patient groups; established a global policy function; supported the evolution of Roche's work with Global Health Institutions like the World Bank and the World Health Organization; represented the company on numerous global and local trade association committees; led Roche's early participation on the industry NCD Access Initiative to bring oncology medicines to low and lower middle income countries; and supported multiple product launches.
Brigitte also maintains an external focus with key communities. She served as Chair of the Communications Taskforce at pharma.be, which is Belgium's pharmaceutical trade association. Since 2018, she has also been an active member on the Board of Directors for pharma.be, where she contributed to the renewal of the board's priorities with a focus on long term healthcare evolutions. Currently, Brigitte is a board member of BIOTECanada as well as Innovative Medicines Canada (IMC), and is CEO sponsor of the IMC Quebec committee. She is also a member of the Healthcare Businesswomen's Association's partner advisory board.
Before joining Roche, Brigitte was Vice President of Federal Government Affairs and Federal/Provincial/Territorial Issues for Canada's Research-Based Pharmaceutical Companies (Rx&D). Prior to that, she was Director of Communications for the Honourable Jane Stewart, Minister of Human Resources Development Canada (HRDC), a Communications Advisor to the Honourable Pierre Pettigrew of HRDC, and press secretary to the Minister of the Environment, Christine Stewart. She also served on two federal election campaigns, including supporting then Canadian Prime Minister, Jean Chrétien, during the 2000 federal election.
A native of Welland, Ontario, Canada, Brigitte holds a degree in English Rhetoric and Professional Writing, a degree in Social Development Studies from the School of Social Work, and a minor in Women's Studies from the University of Waterloo.