Brendan Frey
Founder, CEO and Chief Engineer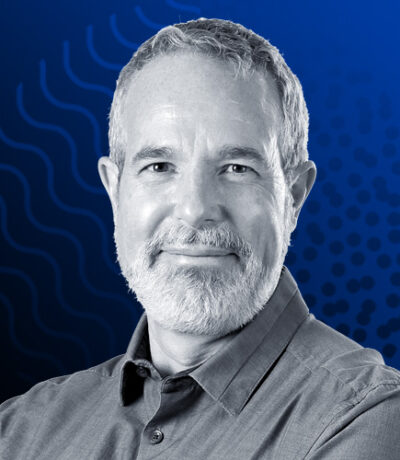 Brendan Frey
Deep Genomics
Founder, CEO and Chief Engineer
Brendan Frey is an internationally acclaimed entrepreneur, engineer and scientist. He is Founder, CEO and Chief Engineer of Deep Genomics and he co-founded the Vector Institute for Artificial Intelligence. Brendan made fundamental contributions in the fields of deep learning, genomic medicine, and information technology. He co-authored over 200 papers in these areas, including over a dozen that appeared in Nature, Science and Cell and were on multiple occasions highlighted on the front covers of those magazines. His work with Geoffrey Hinton on the 'wake-sleep algorithm' helped to launch the field of deep learning (Science 1995). His work on deep learning and on factor graphs forms the foundation of thousands of products used world-wide; for example, the WiFi telecommunications standard is based on an algorithm that Brendan co-invented.
Brendan was a pioneer in developing AI systems that could accurately predict normal and pathological cell and genome biology, facilitating biomedical breakthroughs. This work led to the discovery of new biology, the founding of Deep Genomics in 2015, the first AI system for predicting pathogenic mutations and identifying therapeutic targets, and the development of new therapeutic candidates for patients with genetic disorders.
Brendan is Professor of Engineering and Medicine at the University of Toronto and is a Fellow of the American Association for the Advancement of Science, a Fellow of the Institute of Electrical and Electronic Engineers, a Senior Fellow of the Canadian Institute for Advanced Research, and a Fellow of the Royal Society of Canada. Brendan has advised the leadership of Microsoft Research on machine learning and deep learning technology, and he was a member of its Technical Advisory Board. He has held numerous researcher and professor positions at the University of Illinois at Urbana-Champaign, Cambridge University in England, the Isaac Newton Institute for Mathematical Sciences and the University of Waterloo.
Brendan received his PhD from the University of Toronto in 1997.