Allyson Hewitt
Vice-President Impact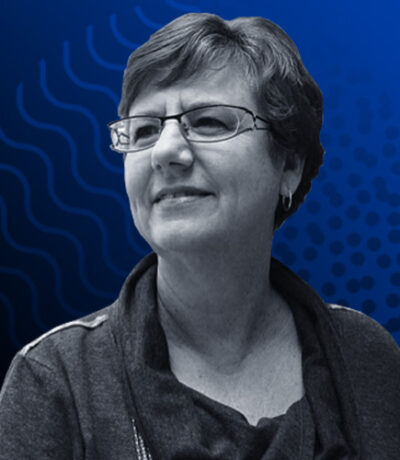 Allyson Hewitt
MaRS Discovery District
Vice-President Impact
Allyson has assisted hundreds of social ventures to become economically sustainable and increase their social impact. For 10 years she led Social Innovation Generation (SiG) at MaRS which helped create a culture of social innovation in Canada. Over that time she helped develop, and still supports, many programs including the Centre for Impact Investing; the Solutions Lab; and Studio [Y]. She is currently working with the McConnell Foundation to engage corporate Canada in solving our most complex challenges through the creation of the Business for Purpose Network.
She was one of 17 members of a federal government steering group that co-created a social innovation and social finance strategy for Canada. One of the recommendations from that group resulted in a $805M contribution to social finance over ten years from the federal government.
In 2020, Allyson wrapped up her tenure as the Thinker in Residence for the Social Capital Residency in South Australia; she is a lecturer in social entrepreneurship and corporate social responsibility at the University of Waterloo; and she is the Impact Faculty member at SingularityU Canada. Her social innovation is 211 which has just been made available across the country due to COVID funding. Her academic background is in Criminology, Law, Public Affairs, Voluntary Sector Management and she is certified as a coach.